Ostec360: Simple | Flexible | Easy
Prevent, Detect, Respond and Recover from cyber attacks
across your entire digital landscape
Service Portfolio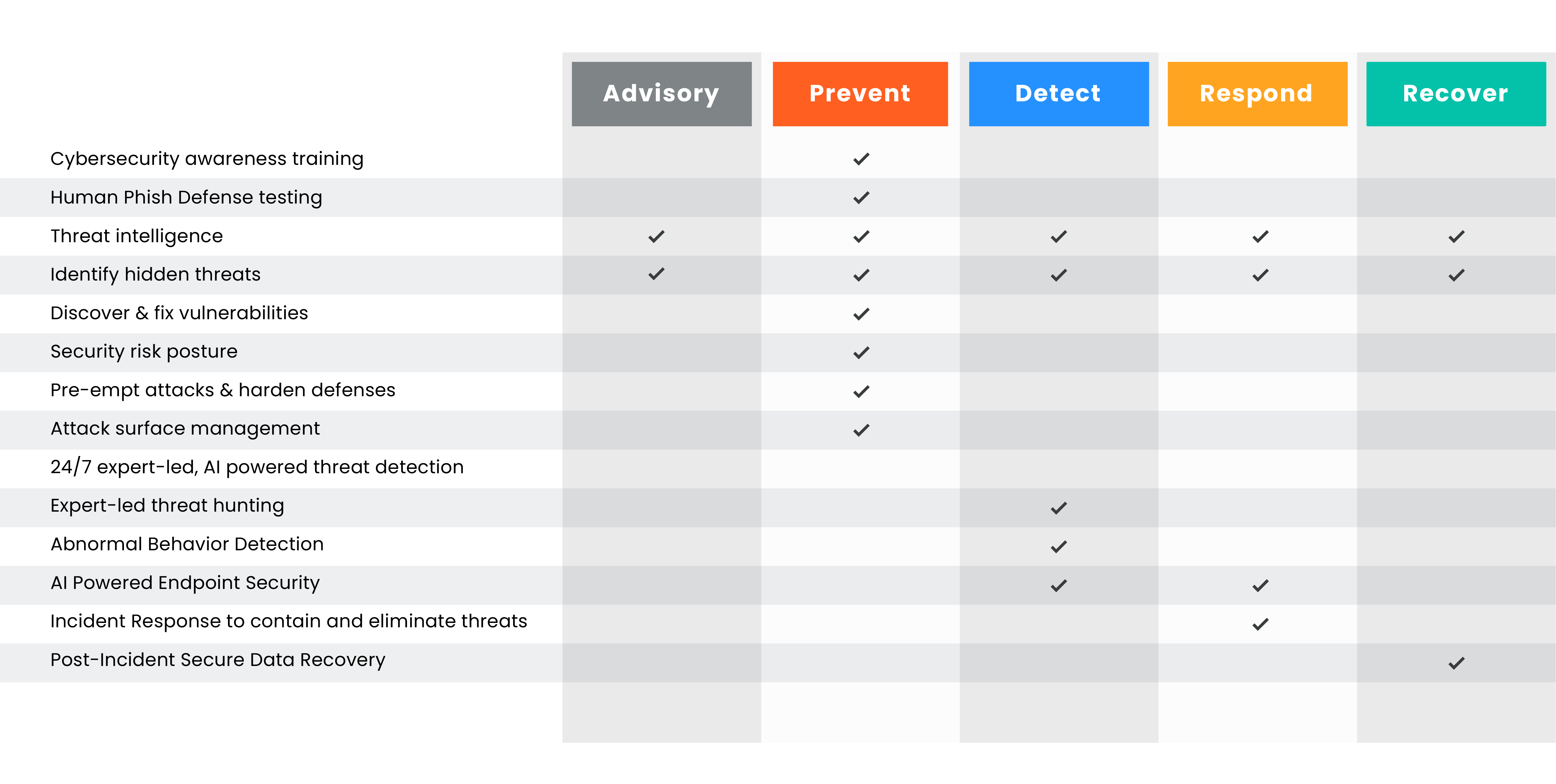 Ostec360: Simple | Flexible | Easy
Acquire the technology your business needs to grow
and thrive today and
pay-as-you-go.
Contains all the network needs of a typical office delivered in a box. Securely connect your business systems, devices, users and enhance customer experiences with free guest Wi-Fi. This package is ideal for businesses of all sizes; branch offices, single site corporate offices, hospitality, Education and Healthcare verticals. Bundle includes: Internet, CCTV, Wi-Fi, Switches and PCs. Security and Web / Video conferencing can be added at extra cost to the package.
Specially designed package to address common branch connectivity difficulties experienced by many customers. Ensure peak application performance to power digital transformation and enhance customer experience while reducing cost. This bundle includes: Connectivity (LTE, MPLS, Internet), Security and Edge devices.
Protect key assets from cyber-attacks by securing your perimeter. Service is delivered in a cost-effective payment model. The bundle includes: email security, network security and endpoint security.
Operating from our SOC in Accra, our team of experienced experts utilize best in class security technologies to detect and respond to cyber threats in your environment.
BENEFITS
Ostec360 SOC
Unique Benefits
BENEFITS
Ostec360 Unique Benefits